SEO professional services
Rank Your Clients in Their Niche Market with Our
SEO Professional Services

that Deliver!

Our results speak for themselves…
Zantac Rebate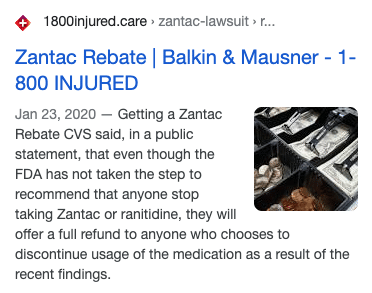 MSV:

300/Month
Escape Room Raleigh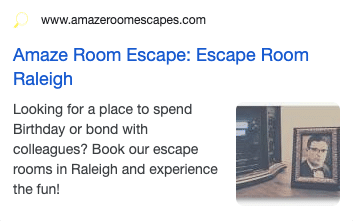 MSV:

1400/Month
CPC: $1.42
Scented Air Filters


MSV:

350/Month
Search engine optimization (SEO) provides a high ROI in digital marketing. Great SEO can tantalize, inform, or cause people to take action right now. Professional SEO services can create record-breaking success for your business. People commonly think of SEO as just ranking highly on search engines, but it's also about becoming an authority in your niche, whether you are a local business or a multi-national corporation, which improves brand awareness, and can help you become a leader in your field.
Keyword Research and Strategy
To build a successful SEO strategy, our professional SEO company needs to know a lot about who you are, what you do differently from your competitors, who your clients are, and what technical obstacles your project might face. This is why we begin every project with a research and analysis phase. We want to understand your audience's demographic, intentions, and the goals they have. Developing buyer personas, which is when you create the ideal customer or different types of ideal customers, can help us think about what kind of words they would use when doing a search.
The easiest way to conduct keyword research is to just start typing keywords that are relevant to your company into Google and seeing the results. First look at the suggested searches that show up in the search bar. Those suggested keywords are based on recent trends and searches that were conducted. You also want to look down at the very bottom of the search engine results page to the section where it has searches related to yours. What are the suggested keywords at the bottom of Google?
Website Architecture Optimization
When your users get to your website, it should be easy for them to navigate it. They should be able to make purchases easily, and not get annoyed by pop-ups. A building has to be built in a way that makes sense. For instance, people have a general sense of where exits are in department and grocery stores and other types of places. Your website needs to be that easy and intuitive for customers by design.
Most people these days are Internet literate, and many are quite savvy at using it. So, they are accustomed to menus being either on the top or bottom of the page or sometimes on the side. They expect search bars to be easily found, and to go back to a previous page if they land somewhere they don't want to be. They also expect websites to be formatted to fit whatever screen they are reading on, to provide captions on videos if they are in a place where they cannot play sound, and for the background and text colors not to clash so much that the page is hard to read. Great design covers all of these risks and ensures that your users have a good time while visiting your website, rather than a frustrating one.
Code optimization
Code optimization is intended to improve the code so that it is the least wasteful in regards to space and data use. The advantages of optimizing your code include:
Using less memory
Curtailing excessive and unnecessary use of disk space
Reducing the network bandwidth needed
Cutting down on central processing unit (CPU) time
So as you probably guessed, optimizing your code means that your website is faster, more efficient and its memory usage performs better overall.
Content strategy and optimization
Optimizing your website for content means that it can be seen by more people who are interested in your industry. Typically you'll base your content plan around one topic that you can talk about for a long period of time, whether that's in an extended video that is beyond one minute or a long blog post. Then you will want to break it down into subtopics that you can write or create smaller or shorter posts about that are easy for your visitors to access. If your visitors had read a review comparing and contrasting camping products you sell, for example, but weren't thinking about camping at the time. Then when they are ready to make a purchase, they don't want to be searching fruitlessly to find that one helpful article. Eventually, they may just give up, redo their Google search, and find your competitor's website. All of that can be avoided, however, with optimizing your content.
Link-building SEO services
By using only authority links and creating backlinks to your website, you give your SEO strategy a double boost in potential rankings. Well-written content by a team of competent writers impresses people and makes them trust a company. You can also trust us at On The Map to reflect your brand's voice.
SEO Works Well With Other Techniques
Because Google evaluates websites on over 200 criteria before making a determination on how a website will rank, there are myriad ways to blend SEO with your other marketing techniques.
Social Media
Every day billions of users log onto social media apps in order to connect with others and share important moments of their lives. This is an excellent place to advertise and to integrate your customer service into your social media plan. Instagram is one of the biggest platforms for selling and increasing brand awareness through visuals and videos, followed by Facebook and Twitter.
The Marriage Of PPC And SEO
People usually ask how long it takes before seeing results with SEO. The truth is, it depends on how aggressive your marketing campaign is. In general you can expect to wait 6 to 18 months before you begin to see your website dominate on search engine results pages. With SEO you want to keep in mind your long-term goals.
Pay-per-click (PPC), on the other hand, is when your website is advertised above the fold whenever certain keywords are used in a search. You have probably seen these when doing your own searches. At the top of Google's results page in bold letters, you might see the word "Ad." These paid-for placements drive up brand awareness because web users have to scroll past them in order to get to the organic search results, which are considered below the line. Because these are paid for, they begin to work immediately.
After conducting a thorough keyword research, you can use a combination of PPC & SEO to keep your campaign running strong from the beginning.
Why On The Map Is Your Professional SEO Company
On The Map has provided professional SEO services, e-commerce services, custom website design services, and other services for companies all over the U.S., from large corporations to small startups. We know the ins and outs of integrating and streamlining SEO into every aspect of your online presence.
There are several advantages to having the work done in-house, as opposed to outsourcing work the way that some marketing companies do. We like being able to build a strong partnership with our clients. Everyone on our team can schedule to meet with clients when we are all working together, rather than having to fight with someone else's schedule to give you an update on your project. We can also activate our local network to offer you specialized solutions.

Related Content