Our Work
Few Recent Favorites
1,357+

Designs Created

1,528+

Websites Launched

784+

Ecommerce Sites Managed

2,841+

Satisfied Customers
Over the thirty-plus-year lifespan of the World Wide Web, the importance of a business website has grown exponentially. Whether your site is being viewed online on a desktop, laptop, phone, or tablet, your website is the face of your business, and in these modern times of telebusiness, it may even be your handshake.
That's why it's essential that every website is elegant, responsive, easy to navigate, and mobile friendly. Today's web design services are focused on the development of custom websites that are appealing to the target audience, possess responsive design, and conform to the best practices of search engine optimization (SEO).
With these goals in mind, the award-winning web designers at On The Map Marketing create websites that move to the top of search engine rankings, engage viewers, and convert visitors to customers. Contact our website design company to discuss the services we offer. Our web designers are ready to answer your questions.
The Elements of Good Web Design
No matter what kind of website we are designing, there are some basic universal web design elements that need to be present for it to be appealing to both users and the search engines. Those elements involve the design of the UX and UI, which are website design terms for user experience and user interface.
They are similar design concepts but the user interface is about how the person interacts with the website, while user experience is more about the presentation of the custom website and how clear the various links and buttons on the page are to the user.
Both are equally important concepts in design development because they determine how much a person enjoys using the website (user engagement) and whether the search engine crawlers will recommend it when anyone searches for keywords related to that site (search engine optimization). The following elements should be present in all custom websites in order for them to have a good UX and UI:
A Logical, Easy to Use Layout
One of the keys to a great UX is when everything is laid out in a logical manner so that the user can easily access what it is they are looking for. Good web design development principles dictate that it should not take more than two or three clicks to get to any page on the site and it should be impossible for the user to get lost.
Fast Load Speeds
It doesn't matter how good a website looks if users have to wait an eternity for it to load. An eternity, in this case, is just a few seconds, but even that is enough for a user to abandon a site and go somewhere else. Furthermore, search engines like Google can detect when your site has slow load times and will penalize your online rankings if your website isn't responsive. As part of our design process, we will ensure that your entire website and every page on your site loads as quickly as possible without compromising the attractiveness of the site. You don't need to have spartan, bare-bones graphic design for your site to load quickly. A flashy, attractive site can have rapid load times if the proper compression techniques are used. This is a cornerstone of search engine optimization, and our web design agency can build a high-performance site for your business.
Responsive Design
People use a variety of different devices to access the internet and websites should be usable on all of them. Responsive design is when a website adjusts to fit the screen of any device a person uses to access it. Whether it is a PC, a tablet, or a smartphone, your site needs to be responsive to the borders of the screen. The interface and screen should adjust for the device and the load times should remain consistent across all platforms. That way the user will always have a good experience no matter what device they use to access your custom website. As a standard part of our service, our designers test the responsive design of our clients' websites on multiple device types to ensure that it will be responsive for your visitors.
High Security
This is important for every website but especially for websites where people share their private information, such as e-commerce sites. Our web designers make sure to always use the latest security protocols in order to safeguard the valuable data of your customers. That prevents it from falling into the hands of those who would exploit it for their own personal gain and helps to build trust between you and your customers.
Accessibility
There's an area of website design and development that's growing in importance. Thousands of business websites have been sued over the past few years for failing ADA compliance. Our design agency is committed to producing ADA compliant websites and our custom development team is well-versed in the WCAG 2.1 protocols that have become the industry standard. Your site should be as user-friendly for people with aural, visual, and motor impairments as it is for everybody else. That is why your site needs to have the latest accessibility options that make it easier for everyone to access the service your site provides. Our development team can install those options so that your business is open and welcoming to all.
A Clear Call to Action (CTA)
TIn web development, a call to action is a button or link that appears on every page. The CTA takes the visitor to a page where they can access whatever service you are offering. The CTA is important because it gives the user a way to access your services once they become interested in doing so. It prevents them from having to search your website to find out how they can use your services. This could cause them to become discouraged and search online for another business that offers a similar service to yours. A clear CTA can prevent that from happening.
Getting Started With Our Web Designers
On The Map Marketing is a full website design and development services company. We know that the limitless options can be overwhelming for many business owners. We recognize that there's not a one-size-fits-all digital marketing template for our clients. If you're coming to us for our custom web design service, we will start out by getting to know you and your company better so that we can find out what makes you unique.
We can then create a marketing strategy that will emphasize those qualities and make your website the best that it can be. Our web development team will talk to you about your vision for your company and what you want your custom website to be. If you're starting or expanding an online store, our design company can create an effective ecommerce website. If you have a brick-and-mortar store or you provide a service, a WordPress website may be more effective.
Once we get a clear idea of what you want and need to promote your website, we will combine them with our suggestions to create a blueprint for it. Once we have finalized all of the details, we will hand them off to our designers to get started.
Website Platforms We Work With
Planning and Initial Design
Our web designers will communicate with you throughout the creation of your website so that you always know what is going on just in case we have to make any changes. Our design team won't do anything unilaterally without your consent. You'll see this early on when we create a mock-up of what your website will look like. A mock-up is a web-development tool that our designers utilize throughout the construction of your site.
It's essentially a non-functional, visual prototype that shows what the final design of your website will look like when people visit it online. We send it to you for approval to see if it meets your expectations or if there is anything that you want to change. This is a necessary step in the web design process because, not only will you see how your website will look, but it is also easy for us to alter the design since the website has not been programmed yet. Once you approve of the mock-up, web design staff can then start designing your website in earnest.
Website Design and Digital Marketing
On The Map Marketing, Inc. is a full-service web design agency that offers much more than website design services; our business offers a full range of internet marketing services that can ensure that your site's online presence makes it a formidable tool for your business.
In addition to web design, our internet marketing experts offer content marketing, Pay-Per-Click (PPC), ecommerce website design, social media marketing, web application design, website hosting, and the most cost-effective product in advertising: search engine optimization(SEO). While a high-performing, responsive web design is the cornerstone of online marketing, our experience has shown us that it requires a multi-tiered approach to develop a consistent and productive web presence.
Talk to your web design expert about the other business services that we offer. Service is not a problem at On The Map Marketing because all of our work is done in house. So, if we need to address a problem or make any changes, our project manager can speak with the team responsible for making those changes directly and they can make them then and there. That means we are far more efficient when it comes to web design because the lines of communication are always open and always clear.
Why On The Map Marketing Should be Your Website Design Agency
With the search engine optimization industry surpassing $80 billion in revenues in 2018, many new players entered the market. So, if you're going to make a bet on a digital marketing firm, why are you going to choose On The Map? Here's what separates OTM from the rest of the web design services crowd.
All Work is Done In House
When you work with other web development agencies, there is a risk that they might outsource some of their design work to third parties. What is the problem with doing this? For one thing, there is less accountability because the marketing agency cannot consistently keep track of the work that the third party business is doing. There can also be communication issues if the marketing agency and third-party web design service are in different time zones or if they speak different languages. That can make it difficult for the agency to notice or address any problems that might crop up. It can also mean that the web design agency may be less responsive when implementing any custom changes that you request for your business web design.
Post Launch Monitoring
Once your website is launched, we don't just wash our hands of it and move on. Our web design unit keeps track of it by constantly monitoring various metrics that show how well your website is operating. Those metrics measure things like the amount of traffic to your site, the leads you get and the resultant conversions from those leads, the bounce rates, and its ranking on the SERP. This allows us to find out what is working and what could use some improvement.
We provide this service because we know that designing a website is all about constant refinement and improvement. When we monitor the different metrics related to your custom website, it allows us to make the changes necessary to make your website the best that it can be. Your competition will always be nipping at your heels, trying to gain an advantage over you. With post-launch monitoring, we make sure that you stay ahead of your online competition.
Content Management System
We maintain and modify the websites for many of our clients, but all clients have access to the content management system for their site. With a WordPress website, adding, changing, and removing content is easy. Whether you choose to add or modify the wording on a page or want to add or delete a photo or video, you will have control over your page.
Award-Winning Custom Design
We know that you care about the way your website looks just as much as you care about its responsive design on cell phones, tablets, and computers. We want your website to not only be aesthetically pleasing, but to also be a representation of the culture of your business. Our web design services include logo design, image procurement, and custom color coding. Most of our sites are custom WordPress sites, which is the platform used for over 40% of the world's websites.
Let On The Map Marketing Be Your Web Design Agency
At On The Map Marketing, we have over ten years of experience designing websites that get our clients the positive online attention they deserve. We offer our clients decades of combined experience and a full array of web design services, as well as marketing services like pay per click advertising and social media marketing.
We know and use all of the universal design features that make a great website, but we also make sure that each website we design is uniquely customized to our clients' needs. While some design principles are universal, there is no one-size-fits-all method when it comes to web design. That is why we always work closely with our clients when designing their website; we want to find out what makes them unique and integrate those qualities into their site.
Since we are a full-service digital marketing agency, we offer more than just web design services. We can create a content marketing strategy that makes your site appealing to visitors and search engine crawlers. We can create an SEO campaign that can get your website higher rankings, which leads to more visibility, which leads to more visitors who can become future customers. We can offer you all of that in addition to building you a great website. So, if you want to build your brand into one that can attract and retain a wide array of customers or clients, then contact On The Map Marketing so that we can work with you to design the website that you want and need.
Nothing But 5-Star Reviews
"Before I contracted with On The Map Marketing, I had been hesitant to sign up with any firm promising first-page Google ranking. However, On The Map has done exactly what they said they would do, and I was on the front page of Google less than a week after signing up. I was very impressed with the efficiency that On The Map demonstrated in delivering their product."
Jessa N -

Criminal Lawyer
"I am very impressed with the short amount of time it took for my practice to be On The Map on the first page when people search for attorneys in my areas of practice. The service has been consistent and it is definitely a worthwhile investment. Thanks, again."
Wendy C -

Family Law & Divorce Lawyer
"I have only been on board with them for a short period of a few weeks. But in that short time frame they have done exactly what they said they would do. They promised first page Google advertising, and to their credit, they have provided me with first page Google advertising. I could not ask for a better presence on the web. So far their words have materialized into action, and I could not be any more pleased. I would strongly recommend anyone who has an advertising/marketing need to contact On The Map Marketing."
Joseph T -

Injury Attorney
"On The Map has delivered on its promise to place my firm on the front page of Google when potential clients search using the most commonly used keywords and search terms. Before I began using On The Map, my firm was frequently not listed of the front page of Google making it less likely potential clients would find me. On The Map has increased my firm's visibility on Google, the search engine used by most people."
David S -

Criminal Defense Attorney
"On The Map quickly made an impact on my business. In a matter of months I was showing up on the front page of Google, which was well worth the investment."
Jason B -

Ticket Attorney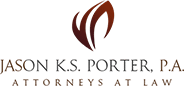 "I've been with On The Map for a few months, and I am already getting clients calling me from my Google local listing. On The Map is my 'go to' source and I'm going to use them for other online marketing services. My web marketing efforts with them have already paid off. In fact, they've paid for themselves, and a little bit more! Their services have proven to be a great ROI, and over time, I'm sure that return will multiply as my investment level stretches out over time."
Jason K -

Criminal Defense Lawyer
"On The Map has also been very responsive when we need any adjustments made with our listing to keep us on the front page of Google. Their service is definitely working for us and we are getting new clients calling us as a result of our Google listing. We've been very happy with our organic rankings!"
Steve P -

Civil Litigation Attorneys
"On The Map Marketing has been the best investment for our law firm. Before we were using Adwords through Google. This would cost our firm upwards of $500 a month! With On The Map we were given a flat rate fee for organic listings and a website and our business has taken off! Not only does their product work but their staff is friendly and helpful and know how to address your business advertisement needs. I highly recommend On The Map for any company that wants to increase business within weeks!"
Christopher C -

Immigration Lawyer
"I have used On The Map for a number of years and they have improved my position on Google, which has generated a great deal of new business leads for our law firm. I would not hesitate to recommend On The Map to all of my colleagues."
Harvey B -

Criminal Defense Lawyers
"I switched to On The Map Marketing in 2013. I have been very satisfied with the manner their organization has performed. It makes for a very easy way to get my firm's name out on the Internet and the results have been positive."
Paul M -

Criminal Defense Attorney
"I've been with On The Map now for over a year, and I want you to know that I think your Search Engine Optimization program is the best I've encountered since I developed my website way back in the 90's! You keep me on page 1 where I like to be! Thanks!"
Steven B -

Personal Injury Attorney
"On The Map is the first SEO company that I have encountered that actually does what they say. They promised first page Google rankings, and unlike most SEO companies — they delivered. The cost was also very reasonable and the customer service was excellent. I would recommend On The Map for your internet marketing needs."
Thomas W -

Criminal Attorney
"We have been working with On The Map Marketing for almost a year now. They manage our SEO and PPC campaigns. What I like most about the company is that they really deliver what they promise. Being a Marketing Specialist myself, I've seen many companies that promise SEO service, and they don't know how to do it accurately. On The Map gives us boutique VIP service that is exactly what we need to be constantly measuring and improving our marketing campaigns; tweaking and changing what does not work, and always being ahead of the competition. I fully recommend this company as they have proven track of being professional and they know what they are doing."
South Miami Fiat & Dadeland Dodge Chrysler Jeep RAM & SRT dealer -
"On The Map absolutely blew out the doors for its work on my new law firm website. They took my existing website and converted it to the latest format and design without skipping a beat. No stone was left unturned in making this project and my specific requests a reality. Everything was handled professionally and with the utmost care. I cannot recommend On The Map enough for their performance and delivery."
Patrick R -

Insurance Lawyer
"On The Map has been nothing but great! They are always very easy to get in touch with; always pleasant to work with, and they listen to their client's needs. They achieve the results that their client wants. Our company's rankings have been higher since we began working with On The Map. They do the absolute best job, and we would recommend them to anyone wanting to boost your clientele, get more hits on your website, or generate more leads. They can do anything SEO and they have the knowledge and experience to help everyone!"
Ron Z -

Founder, Hair Restoration Specialists
"We chose to work with On the Map Marketing for our website rebuild and SEO campaign and are very pleased by the results so far. As a small law firm, we were cautious about working with big marketing companies who made big promises. However, we have learned that in the online marketing world it is rare to find the kind of individual attention and prompt follow-up that OTM has consistently provided us. Our campaign manager Jonathan is always available by phone to answer questions, discuss marketing strategies and just to steer us in the right direction. The monthly marketing reports are also extremely valuable because they help us track the effectiveness of our SEO campaign and overall online presence. We love our new website and have received consistent positive feedback from other professionals on its design. Most importantly, the website makes it easy for potential clients to contact us and helps drive new business to our firm."
Nathan L -

Shareholder, Karpstein & Verhulst, P.C
"Dear Mr. Hoskins, As you know, I practice only plaintiff's employment law and have been an attorney in California practicing for 45 years. I have used your services extensively since 2012. As you also know, I have a website administered by FindLaw. Your services have provided a significant compliment to my FindLaw website. Your company has optimized my website wherein we rely upon you and the techniques you employ for all of our new business. We have been beyond satisfied with your services. We believe that your personalized service to our office is an advantage we cannot achieve by exclusively dealing with FindLaw. Please have anybody you wish contact me with respect to the contents of this letter."
Jay S -

Rothman & Associates
"We decided to start working with On The Map with a healthy amount of skepticism about the kind of performance you were promising in such a short amount of time. After seeing our first reports, we quickly realized you were serious about getting us on the front page and generating new business. It is even accurate to say that within 3 months we had generated revenue off of internet leads to pay for most of our investment in your firm's services. Since then, we've been thoroughly satisfied with On The Map's results and would happily recommend them to any attorney looking to bring in cases online."
Russell C -

Cate, Terry, & Gookins
"I'm incredibly happy about the decision I made to work with On The Map. Even though I was working with another company and had some uncertainty about working with someone else, I wanted to try out what they had to offer. It's fortunate that I overcame my initial hesitation because in their first month alone they were able to surpass my expectations by more than double. In addition to seeing robust results, it feels great to know exactly who I'm working with and exactly what I'm getting."
Lindsay S -

Law Office of Lindsay Soto

"Marco has been an essential part of my business strategy. He assured me that he could increase my bottom line and did it in 3 months. Not only did he increase it, he tripled my reviews in the first year. Enough said..."
Lou F -

Rattlesnake Removal USA
Let's Get Started Right Away
Miami Office
Headquarters
Address
200 SE 1st Street, Suite 502,
Miami, FL 33131
Web Design FAQ & Related Articles